Become a Veateo Photo Pro  – What is a Veateo Photo Pro?  We are looking for aspiring (and professional, polite and competent) entrepreneurial, emerging photographers to help us "snapture" a location anywhere in the US (restaurant, cafe, club, store, boutique, brick and mortar business) in a couple dozen photos or so.  We will give you specific instructions for each gig and deadlines.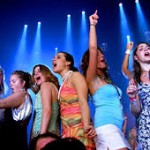 What's in it for me?  Qualified candidates can receive gigs once a day or up to several each week and receive compensation the next day.  It's a chance to build experience and show us your chops.  Note – we may text you for a flash gig – whoever responds first gets the gig.
When you become a Veateo Photo Pro you  can go from "aspiring" to a "paid" photographer…
Hit us back with your location, experience and interest.  Thank you.
Office (310) 943-6509
Copyright OLO|Mix.com 2015 All rights reserved